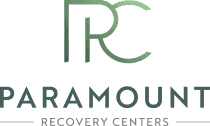 Outpatient Addiction Treatment Program (IOP) in Massachusetts
Our team is here to answer any questions you may have about addiction and recovery. We can help get you or your loved one the addiction treatment they need.
We Work With Other Insurance Companies
We Will Help You Get Started on Your Journey to Recovery.
We are dedicated to providing proficient care and counseling services for people and families nationwide.
Paramount Recovery Centers are certified through the Joint Commission, meaning our staff and facility meet the gold standard for treatment.
Fill out the confidential form below and we'll start your free insurance check.
Respectful, Compassionate, Outpatient Substance Use Disorder Treatment in Massachusetts
If you feel like you have been standing in your own way in the recovery process, you are not alone. Even if you have attempted sobriety in the past, recovery is still within your reach. We take great pride in helping people up from their lowest point. If you are ready to live a life you can be proud of but need some help getting there, we can assist you on your journey.
Ready to Get Better? We are Here to Help.
Fully Licensed &
Accredited
24/7 Help Hotline
(978) 878-3677
Medically Assisted
Treatment (MAT)
100% Confidential &
Private
Get Help: Drug and Alcohol Rehab Massachusetts
At Paramount Recovery Centers, we strive to provide the highest quality of care and treatment for clients struggling with addiction and associated mental health conditions. The evidence-based programs at our drug and alcohol rehab centers are designed to help individuals achieve long-term sobriety, build healthier relationships, and lead more fulfilling lives.