Meth Addiction Treatment Programs in Massachusetts
People start using methamphetamine (meth) for the same reasons they drink coffee; the drug provides energy. Meth is not regulated by the FDA, so it is impossible to know the potency and what chemicals have been added. It is so easy for meth use to get out of control. This dangerous, highly addictive drug takes the lives of thousands of people each year. In order to counteract the effects of meth, people often take fentanyl, Xanax, or other downers. This can increase the chance of overdose.
Meth is one of the most destructive types of chemical dependence to have because of the damage it does to the brain and body. It's essential to seek out addiction treatment programs for meth in Massachusetts as soon as possible if you're using this substance. Our comprehensive meth addiction treatment center at Paramount Recovery Centers is ready to support your recovery. In case no one has told you today, you are worth saving! Call us today to reach our Massachusetts drug rehab.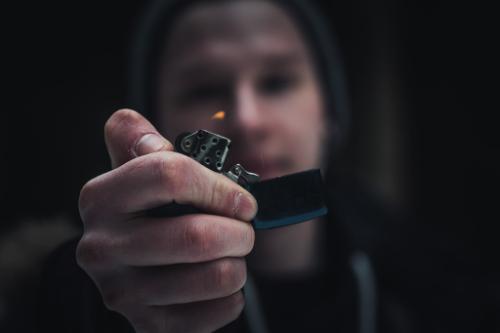 SIGNS A METH ADDICTION TREATMENT CENTER IN MA IS NECESSARY
Meth creates an intense rush that produces heightened focus, incredible energy, and euphoria. These feelings do not last long, but because of how intense they are, a person may develop an addiction to this drug quickly. Some people use these drugs to escape from life and anxiety or to avoid trauma flashbacks. Many people using the drug, meth, don't recognize the negative impact it has on their health nor that they have developed a dependence on it. Some signs of this include:
Seeking out meth often, usually in increasing frequency

Needing to use more meth each time to get the same type of experience

Putting drug-seeking behavior above anything else, including lying and stealing to get access

Not completing responsibilities and often isolated from other people

Period of intense energy followed by significant downtime 

Feeling paranoia, seeing hallucinations, or experiencing intense pain when not using the drug
A METH ADDICTION TREATMENT CENTER PROVIDES COMPREHENSIVE THERAPY
As noted, meth impacts many areas of a person's life. In therapy, it is possible to work on healing from this damage. That takes the use of a variety of therapy programs. Therapy helps to fix relationships and change the way a person thinks. It may also help to correct the behavior or thoughts that lead to the use of this drug. That may include trauma that's not properly dealt with or intense stress. 
In our meth substance use disorder treatment center, we use a range of therapies and programs to support the best possible outcome. Some examples of this include:
Mindfulness stress reduction

Cognitive-behavioral therapy

Dialectical behavior therapy

Evidence-based therapy

Motivational interviewing therapy

Medication-assisted treatment
It is a combination of multiple types of therapy that can help a person to break both the dependence on and damage created by this drug.
SEEK OUT A METH ADDICTION TREATMENT PROGRAM IN MA TODAY
It's not safe to try to detox from meth at home due to the potential physical and mental health risks present. More so, it's not enough to just break dependence. Therapists help people to work through their addiction to create a clear path forward. That can help to rebuild important relationships or heal the physical damage meth creates. It may also be vital as a way to uncover past trauma and move beyond it. All of this can be addressed in our luxury treatment center at Paramount Recovery Centers in Southborough, MA.

Contact Paramount Recovery Centers Today