Addiction Treatment Programs in Massachusetts
While health trends in the U.S. continue to change, especially in the past year, addiction is among the top health issues facing the population. Becoming addicted to fentanyl, oxycodone, Xanax, stimulants, and other drugs is so common. Even taking these drugs in exact accordance with a doctor's prescription often results in chemical dependency. If harmful substance use dominates your life, we want you to know that you are not alone.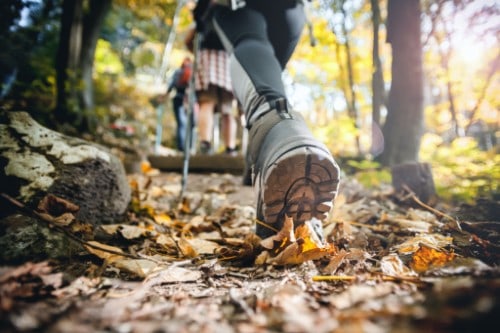 Having a substance use disorder in Massachusetts is more complicated than many people understand. People who struggle with chemical dependency often feel isolated and unable to participate in the very activities that will help them heal. At Paramount, we offer addiction therapy programs in MA to help guests focus on healing without feeling trapped. Our therapists, nutrition specialists, and personal trainers can help you meet and manage your recovery goals for your mind, body, and spirit in our addiction treatment programs.
Substance abuse treatment in Massachusetts
At Paramount Recovery Centers in Southborough, MA we understand that every person's struggle with substance use disorder is different. Still, our remarkable recovery community helps foster the dialogue, friendship, patience, and trust that individuals need in order to build their foundation for recovery from substance abuse. We believe that substance abuse and addiction recovery should be a beautiful and profound experience. Whether you are overcoming substance use disorder by itself – or alongside another mental health condition, our substance abuse therapy programs in Massachusetts promote recovery and healing. We customize our Massachusetts drug and alcohol addiction treatment programs to meet the needs of every person who walks through our door.
YOUR PHYSICAL HEALTH MATTERS
Physical fitness is an important part of our drug and alcohol addiction treatment process at Paramount Recovery Centers in Southborough, MA. For people whose existing health conditions don't prevent them from being physically active, we encourage gentle exercise activities at our substance use disorder treatment center. Individuals have daily access to the following fitness amenities:
Nature walks
Personal training
Yoga and fitness classes
Breathing and meditation
MORE THAN SUBSTANCE ABUSE TREATMENT CENTER IN MASSACHUSETTS
At Paramount Recovery Centers in Southborough, MA, we have the experience, dedication, and training to provide the highest quality substance abuse day treatment in Massachusetts. Furthermore, our Southborough, MA addiction day treatment center is a safe haven offering privacy and a comforting environment. What better place to recover from substance abuse addiction than in a comfortable, inclusive addiction recovery community? We'll do our best to help you feel welcomed, safe, and comfortable.
Many people are unable to enter addiction treatment in MA due to feelings of guilt, shame, or embarrassment. However, it takes a massive amount of courage and commitment to overcome an addiction to drugs and alcohol in Massachusetts. Starting addiction treatment in Massachusetts isn't shameful, and our team recognizes the strength and courage it takes to fight this disease. We show our guests the utmost respect and strive to make their experience as positive as possible.
HIGHER STANDARDS IN ADDICTION TREATMENT FOR MASSACHUSETTS
At Paramount Recovery Centers in Southborough, Massachusetts, we embrace the idea of holistic self-improvement and strive to provide excellent drug and alcohol rehab programs in MA and addiction treatment in MA to our guests.
When you enter our care, you aren't just considered another client. Our addiction treatment counselors, therapists, and clinicians stand by your side at all times. We know how difficult addiction to drugs and alcohol can be, especially when it is combined with a co-occurring mental health disorder. Seeking treatment for a substance use disorder in Massachusetts is an overwhelming and stressful time in your life. However, our addiction treatment specialists in MA will give you the support and guidance you need to help bring about a real change in your life. In our luxury outpatient addiction day treatment programs in Southborough, Massachusetts, guests can rest easy each night knowing they are making the right strides toward recovery in the following programs:
VISIT OUR SOUTHBOROUGH, MA DRUG and alcohol substance abuse treatment CENTER TODAY
When substance abuse in MA takes hold of your life, it's important to recognize that the problem isn't going to solve itself. Seeking professional substance use disorder treatment in MA for addiction to drugs and alcohol can be life-saving. At our Massachusetts substance use disorder treatment center, you can begin again with an exciting future ahead of you. Learn more about our admissions process today by calling 855.945.6096 or completing our online form.

Contact Paramount Recovery Centers Today