Addiction Treatment Programs
According to the Association of American Medical Colleges, 21.2 million Americans suffer from a substance use disorder. Of those people, only about 11% ever receive the help they need to get sober. At Paramount Treatment Centers, we offer addiction treatment programs that can help you find your path to recovery.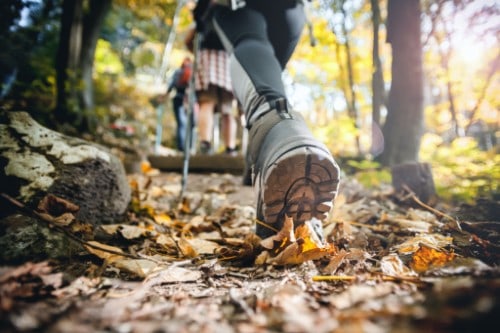 Understanding Addiction
Addiction is a chronic disease characterized by the need to use a substance compulsively. For most people, drug or alcohol use begins voluntarily, but repeated use can lead to the development of an addiction. 
Some substances can change your brain, especially in the areas that affect self-control and the brain's sense of reward.
Addiction is a chronic condition, and the chance of relapsing can be high, especially for those who do not receive treatment. Relapsing during or after treatment is a sign that more support is needed. Recovery often includes peaks and valleys and requires lifelong management. 
Some people are more likely to develop an addiction than others, depending on many factors. Biology and certain genetic markers put some individuals at a higher risk of developing a substance use disorder.
Your environment can also play a role in addiction. Experiencing abuse, trauma, and having easy access to drugs or alcohol can all contribute to the development of an addiction.
Having a mental health disorder can also put you at a higher risk of forming an addiction, especially if you use drugs or alcohol to deal with the symptoms of a mental health disorder.
Having a substance use disorder is more complicated than many people understand. People who struggle with chemical dependency often feel isolated and unable to participate in the very activities that will help them heal. At Paramount Recovery Centers, we offer addiction therapy programs to help guests focus on healing without feeling trapped. Our therapists, nutrition specialists, and personal trainers can help you meet and manage your recovery goals for your mind, body, and spirit in our addiction treatment programs.
Our Substance Use Disorder Treatment Programs
At Paramount Recovery Centers in Southborough, MA we understand that every person's struggle with substance use disorder is different. That is why we offer a variety of programs to help you find the right recovery process for your needs. If you struggle with addiction, you must know you are not alone. 
We customize our Massachusetts drug and alcohol addiction treatment programs to meet the needs of every person who walks through our door.
Partial Hospitalization Program
For those who need the support and structure of an inpatient treatment program for substance abuse but cannot participate in that type of recovery, partial hospitalization can be the right choice.
Partial hospitalization programs allow you to receive the continuous physical and mental health care that you need to recover from an addiction and co-occurring disorders without requiring that you stay at our facilities overnight.
As part of our partial hospitalization program, we offer many therapies, including:
Community reinforcement and family training
You also have access to medication management services and dual-diagnosis treatment options. Our partial hospitalization program gives you a chance to focus on getting sober while still being able to manage your responsibilities.
Medication-Assisted Treatment
One of the most stressful parts of recovering from a substance use disorder is handling the withdrawal symptoms. They can be very uncomfortable, and in some instances, they can even be fatal.
To help you avoid the worst withdrawal symptoms, we offer medication-assisted treatment at our centers. With the right medications, we can stabilize you and help curb your cravings so that you can focus on your addiction treatment program therapies.
Intensive Outpatient Treatment Program
At Paramount Recovery Centers, our intensive outpatient program is similar to partial hospitalization, except that it does not require medical monitoring. It is an option that works well as a transitional program, allowing you to build confidence in your recovery process.
We offer in-person outpatient addiction treatment programs as well as virtual options for those who cannot travel to the sessions.
At our facilities, we turn to behavioral therapies as well as holistic therapies to be able to offer treatment not just for the symptoms of addiction but for you as an entire person.
Outpatient Treatment Program
Outpatient treatment can be a good option for people who have already undergone a more intensive recovery program or those who have high levels of motivation to get sober.
Participation in this program requires you to have a stable home environment and be able to use medications to help curb withdrawal symptoms and cravings.
At Paramount Recovery Centers, our outpatient treatment programs offer cognitive-behavioral therapy, family therapy, group therapy, and much more.
When you come to our facilities, we perform a thorough evaluation to determine whether you are ready for outpatient services or if you would have a higher chance of success with partial hospitalization programs. 
We can then work with you to put together an individualized treatment program that addresses your concerns and helps you recover.
Dual-Diagnosis Treatment Program
Many people who struggle with substance use disorders also have a co-occurring condition that makes achieving recovery more complex. For lots of people, dependence on alcohol or drugs stems from wanting to improve symptoms of mental health concerns, so treating both conditions at the same time is important.
When you turn to our dual-diagnosis treatment program, you can receive access to therapy sessions, medication management, holistic therapies, and more.
Aftercare Programs
Once you complete partial hospitalization or outpatient treatment, you can take part in aftercare programs to help you develop a support system and maintain your sobriety.
Our aftercare programs allow you access to mental health professionals when you need them and group activities that help you avoid feelings of isolation. Aftercare also offers supportive services to help you through high-risk moments and medication management.
Once you complete your recovery treatment program, our alumni programs allow you to continue to receive the care you need. You will have access to therapists in one-on-one sessions, substance abuse education, group therapy, and much more.
Begin Your Journey to Sobriety
You don't have to go another day battling substance abuse on your own. At Paramount Recovery Centers, we know how difficult it can be to accept that you have an addiction and that you need help, so we are always here to answer questions or concerns.
With a team of experts ready to help, you can begin to uncover the underlying cause of addiction and how you can make the positive changes you want in your life.
Whether you want to participate in partial hospitalization or outpatient programs, we can help. Call us at Paramount Recovery Centers today to learn more about our addiction treatment programs.
Contact Paramount Recovery Centers Today