Holistic Therapy for Addiction in Massachusetts
The addiction treatment process involves the use of numerous types of therapies. Each one provides resources and support to enable a person to heal in a different way. Holistic therapy is one of those options—addiction therapy programs like this aim to treat the whole person for the damage caused by addiction. At Paramount Recovery Centers, we encourage you to embrace holistic addiction treatment therapy as an opportunity for healing, learning, and expanding your success is one of the substance use disorder programs often used to provide significant improvement to long-term outcomes.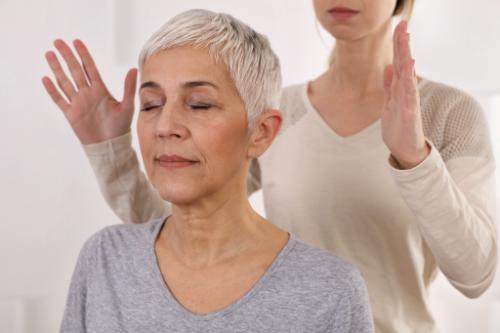 THE BENEFITS OF A HOLISTIC APPROACH
As noted, holistic therapy helps the entire body to heal during treatment. As a result, a person is able to leave therapy with the tools they need to succeed and with a healing, focused body, and mind. A holistic approach may help you to feel stronger and have more energy. It may allow you to be ready to work on relationships or get back into your career goals. This type of approach can offer other benefits as well, such as:
Building self-confidence as you master new things

Enabling the expression of emotion more fully

Improving communication skills

Creating a new focus in life

Developing inner peace and working towards healing

Supporting the healing of the body
With holistic treatment programs, a person is better prepared to take on the complexity of the recovery process. That means stress is easier to manage. It may even make recovering from physical damage to organs and inflammation easier. 
HOLISTIC TREATMENT IS VERSATILE AND FLEXIBLE
Some people may not like to engage in some forms of holistic care. There will generally be some way for you to engage in this form of treatment. You have to find the right fit. For example, many people benefit from meditation as it allows them to control stress better. Others feel that same improvement from spending time in nature or working out during an intense fitness program. It's about finding out what works for your needs. When participating in a holistic addiction treatment program at Paramount Recovery, we work with each client to create a customized recovery plan that meets their unique and individual needs.
EXPECT A HOLISTIC TREATMENT PROGRAM IN OUR THERAPY
We encourage you to reach out to us today to get started for those who are ready to embrace treatment for drug and alcohol addiction. At Paramount Recovery Centers, we use this as well as numerous other forms of therapy to encourage the best outcome for you. Take a closer look at some of the programs we offer, including:
Mindfulness stress reduction

Evidence-based therapy
We also provide a luxury PHP and IOP addiction treatment center in Southborough, MA where you'll feel at home and relaxed. You'll work in individual and group therapy sessions for both evidence-based and holistic care.
Contact Paramount Recovery Centers Today