Partial Hospitalization Programs in Massachusetts
According to the National Survey on Drug Use and Health, each year, approximately 19.7 million adults in the United States battle a substance use disorder. If inpatient treatment is inaccessible to you, consider Paramount Recovery Centers. We offer partial hospitalization programs in Massachusetts you can trust.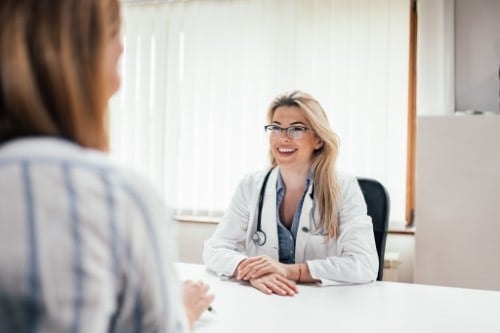 What Are Partial Hospitalization Programs?
The partial hospitalization program (PHP) at Paramount Recovery Centers in Southborough, MA is similar to our intensive outpatient program in MA. However, patients in our PHP programs in Massachusetts remain medically monitored during their visits to Paramount Recovery Center while also being able to return home every night.
Partial hospitalization programs are a more intensive level of treatment than regular outpatient treatment programs, but they can make it easier to keep up with other responsibilities you may have in your life, including children and employment.
These programs are excellent options if you have completed an inpatient treatment program and want to continue with an intensive outpatient program.
The biggest difference between a PHP program and an intensive outpatient program is the amount of time patients spend in the program. PHP services give you more access to psychiatric and medical services, which intensive outpatient programs do not offer.
Paramount Recovery Center's onsite addiction treatment clinicians in Massachusetts work to ensure that each individual makes a smooth transition into our partial hospitalization program for drug addiction and alcohol addiction.
We offer trauma-informed care for every individual who walks through our doors, and we perform a thorough intake assessment to see if there are co-occurring conditions we need to treat together with substance use disorders.
Co-occurring disorders require dual-diagnosis treatment services. Our PHP programs in Massachusetts have the right therapists on hand to help you learn about your conditions and develop skills to cope with and reduce your symptoms.
What Our PHP Programs in Massachusetts Offer
Our partial hospitalization programs in Massachusetts evaluate and treat people who have substance use disorders and co-occurring conditions that interfere with their ability to live healthy and productive lives. Paramount Recovery Centers offer the following program options in our outpatient partial hospitalization programs in Massachusetts:
Mindfulness/meditation

Creative expression

Individual therapy

Family therapy

12-step work

Dual diagnosis treatment
Participants in our partial hospitalization programs in Massachusetts learn skills to enhance day-to-day coping, develop healthy routines, and better manage symptoms of addiction and other mental health conditions. Day treatment emphasizes mindfulness and acceptance-based therapy options, including:
Acceptance commitment therapy (ACT)

Community reinforcement and family training

Motivational interviewing

Motivational enhancement therapy

Relapse prevention therapy
In addition to skills groups and 12-step work, participants receive medication management, individual treatment, and case management assistance during PHP programs.
As guests transition through our partial hospitalization program, our end goal is always to help people take the next step in their recovery process. Behavioral therapy options can make this easier.
Acceptance Commitment Therapy
Acceptance commitment therapy provides an action-oriented approach to psychotherapy. During these therapeutic sessions, you can learn how to stop avoiding, ignoring, and struggling with certain emotions.
ACT can also teach you to recognize which emotions are appropriate for particular situations and will not have a negative impact on how you move forward with your life.
Cognitive Behavioral Therapy
CBT is a mental health treatment that focuses on helping you recognize negative thinking patterns. These patterns can lead to mood issues as well as behavioral concerns.
By learning how to recognize these thoughts, you can start making changes to the negative actions you take to deal with the impact that those thoughts have.
Community Reinforcement and Family Training
Community reinforcement and family training (CRAFT) can help those close to you learn how to help you as you recover. It can help teach you and your family members how to engage with one another in a more positive manner. CRAFT can even help people who have ambivalence about going into treatment.
Motivational Interviewing
Motivational interviewing is a therapy option that can help you find the motivation you need to commit to recovery fully.
It is a collaborative type of therapy that avoids confrontation and encourages self-efficacy while also teaching you to notice the discrepancies between your current circumstances and your goals. Seeing the discrepancy can help you make the right changes to get closer to your goals.
Motivational Enhancement Therapy
This person-centered approach focuses on improving your motivation to make changes in your life. For those who resist recovery treatment, this can be a crucial therapeutic modality.
Relapse Prevention Therapy
Relapsing can be a serious concern for those struggling with substance use disorders. Relapse prevention therapy can help you understand what situations can put you at a higher risk of relapse while also learning positive coping skills to help you through difficult situations.
Relapse prevention therapy can also teach you how to develop a more positive attitude toward recovery.
Holistic Therapies
At Paramount Recovery Centers, we know that treating the whole person and not just the symptoms of addiction is vital. We offer holistic therapies that can help connect your body and mind, encourage your self-confidence, boost self-esteem, and help you feel more in control of your recovery.
Benefits of Partial Hospitalization Programs
Partial hospitalization programs in Massachusetts give you access to medical and mental health providers when you need them. You can have regular sessions to help you understand the causes of addiction, and you also have access to medication management to help you avoid intense cravings.
PHP services can also offer intensive treatment options without the high expense of an inpatient program. Many insurance companies cover partial hospitalization programs even if they do not offer coverage for inpatient services.
If you have children or other dependents, staying overnight at a facility might not be an option. PHP lets you receive a high level of care and close monitoring while still letting you return home every night.
PHP can give you access to both individual therapy and group treatment. It can be very isolating to have a substance use disorder, so being able to participate in group therapy sessions can help. You can hear from others struggling with addiction and see what the recovery process can look like.
Partial hospitalization can also be a good way to transition to a more flexible treatment option. It is a program that allows more freedom, helping you build up confidence in your recovery.
Get Help at Paramount Recovery Centers
If you struggle with substance abuse, getting help is important. The right level of treatment you need can depend on many factors, including your budget and your responsibilities. If you want intensive care without having to stay overnight at a facility, you can turn to a partial hospitalization program.
At Paramount Recovery Centers, we offer a partial hospitalization program to help you begin or continue your recovery journey. With experts in the field of addiction, we can offer the behavioral therapies and medication management you need. Call Paramount Recovery Centers today to start treatment.
Contact Paramount Recovery Centers Today