About Paramount Recovery Centers in Southborough, MA
Reach Out to Paramount Recovery Centers Today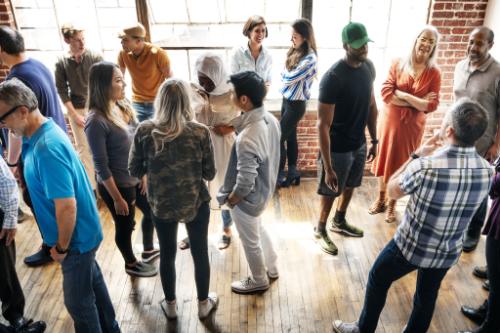 RESPECTFUL, COMPASSIONATE, SUBSTANCE ABUSE TREATMENT IN MA
If the substances you use to manage mental health issues seem to be causing more harm than good, Paramount Recovery Centers can help. We are committed to treating every patient who walks through our door with the utmost respect and dignity. Chemical dependency is a medical condition and should be treated as such. We offer the following treatment modalities to people working to overcome substance use disorders and mental health obstacles:
If you feel like you have been standing in your own way in the recovery process, you are not alone. Even if you have attempted sobriety in the past, recovery is still within your reach. We take great pride in helping people up from their lowest point. If you are ready to live a life you can be proud of but need some help getting there, we can assist you on your journey.
Outpatient Addiction Treatment for Men and Women
Our women and men's rehab programs provide support for substance use disorders, co-occurring disorders, and behavioral addictions. We offer substance use disorder treatment programs, including:
At Paramount Recovery, very few of our patients are addicted to only one substance. People often become chemically dependent when they use one drug to counteract the effects of another drug. If the effects of an opioid are too extreme, they may use a stimulant to counteract those effects. These decisions are initially based on a person's decisions, but as the brain becomes reliant on a steady stream of psychoactive chemicals, it becomes a compulsion. Losing control of drug use is a sign that your life is taking a dangerous turn. Enrolling in a drug treatment program may be your best chance to live a life you can be proud of.
What to Expect When You Start Substance Use Disorder Treatment
Our first priority is to make you feel as comfortable and welcome as possible upon your arrival when you enter treatment. Members of our caring and supportive treatment team will guide you through the administrative tasks. We understand that many people with drug and alcohol addiction may be coping with trauma, anger, guilt, or confusion. We will do our best to keep guests as comfortable as possible.
Paramount Recovery Center's Family Program
If someone you love is struggling with their mental health or the effects of unresolved trauma, they may use substances to cope with that struggle. Addictive drugs change people's brain chemistry, physical health, and personality until they are almost unrecognizable. It is easy to allow an unhealthy pattern of behavior from a person you love and care about—especially when you feel responsible for their pain or are unable to separate their struggles from your own. Our family program offers insight into the recovery process and offers skills, strategies, and support for family members of people suffering from substance use disorder.

Contact Paramount Recovery Centers Today