Benzo Addiction Treatment Programs in Massachusetts
For those using benzodiazepines (benzos) for the treatment of anxiety, seizures, or insomnia, the drug can be very helpful. Yet, it is also easy to misuse. When that happens, benzodiazepines can foster addiction and dependence, putting a person at risk for numerous health complications and the risk of overdose. If you have developed a dependency on benzodiazepines, we want you to know that you are not alone. Tapering off benzodiazepines and remaining in recovery without professional assistance is extremely difficult. There is no shame in needing help, and a benzo addiction treatment program in Massachusetts with Paramount Recovery Centers can offer that helping hand. 
Substance use disorder treatment programs in Massachusetts are one of the best ways to treat this condition. At Paramount Recovery Centers in Southborough, MA, we offer a range of supportive addiction recovery programs within our benzo addiction treatment center that can promote a healthier, happier future. Contact us by filling out our online form.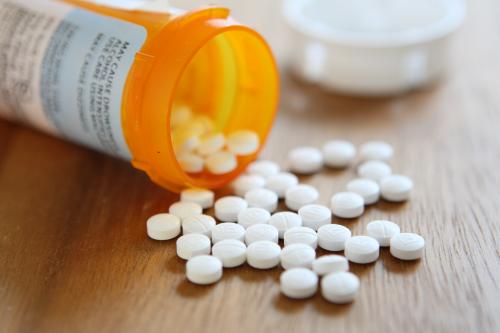 SIGNS YOU MAY NEED A BENZO ADDICTION TREATMENT PROGRAM IN MA
Don't stop taking benzodiazepines unless your doctor helps you to do so. You may want to ask about doing so if you're using them outside of what the prescription states you should. That is when addiction risks are at their highest. Some signs you may benefit from benzo addiction treatment include:
Running out of your medication before you can refill the prescription

Asking more than one doctor for medications 

Need to use more of the drug to see a result or feel good

Feeling cravings or thinking about using the drug often 

Struggling with responsibilities, relationships, and overall meeting goals 

Feeling pain, agitation, or other symptoms when you do not use the drug
In these situations, addiction and dependence may occur. Both can lead to health complications, including damage to organs, inflammation, cognitive health complications, and overdose. Bezo addiction treatment can prevent this in some people.
HOW A BENZO ADDICTION TREATMENT PROGRAM IN MA WORKS TO HELP YOU

When it comes to benzodiazepines, it is critical to work closely with your doctor or an addiction treatment specialist to minimize the risk of complications from withdrawal symptoms as you slowly stop using this medication. There are other medications available that can control the underlying symptoms of withdrawal you have while also meeting any health concerns you have, such as reducing the risk of seizures. 

During benzo addiction treatment in MA, you'll learn about benzos and why addiction forms. You'll also learn why this may have happened to you, including getting treatment for any underlying mental health conditions you may have that could be encouraging your misuse of the drug. Soon, you'll no longer be reliant on taking the drug to support your cravings. You'll feel more like yourself.

That's when addiction therapy in MA is going to help improve the outcome of your health challenges and support healing from the damage addiction occurs. Addiction therapies for benzodiazepine addiction can help to change negative thought processes while encouraging you to make better decisions. You'll learn about triggers and how to avoid them while also building skills to minimize the onset of relapse. Some of the therapies we use for this include:

Mindfulness stress reduction

Evidence-based therapy

Together, these different treatment styles can help people overcome the side effects of benzodiazepine addiction, resist drug cravings, manage severe withdrawal symptoms, and learn the skills to build a healthier life in recovery.
TREATMENTS AND THERAPIES OFFERED AT OUR BENZO ADDICTION TREATMENT PROGRAM IN MASSACHUSETTS
Substance use disorders have a wide range of negative effects. They can lead to debilitating physical withdrawal symptoms, difficult psychological symptoms, and social or occupational impairment that requires professional intervention to recover from.
Our benzo addiction treatment program in Massachusetts focuses on providing effective and evidence-based therapies to help people overcome prescription drug abuse, co-occurring mental illness, and lingering benzodiazepine withdrawal symptoms that can stand in the way of sobriety.
INDIVIDUAL THERAPY
Individual therapy for benzodiazepine addiction provides the most in-depth and individualized therapy option available. Working with a one-on-one counselor can help you not only deal with many of the lingering mental health effects of addiction but unearth the fundamental beliefs, emotions, and traumatic experiences that may be the root cause of your substance misuse.
Therapists can offer several different styles of treatment, including:
Cognitive-behavioral therapy

Motivational enhancement therapy

Interpersonal therapy
Each of these therapeutic modalities is an effective and impactful way of helping our clients overcome benzodiazepine addiction.
GROUP THERAPY
Sometimes the person who's best able to help you overcome a benzodiazepine addiction is someone who experienced their own substance abuse problems. Group therapy aims to bring people with common issues together to share their experiences, lift each other up, and tackle problems in a collaborative way.
Each group therapy session at our benzo addiction treatment program in Massachusetts is led by a licensed clinician who has specialized training in leading group discussions. While the emphasis is on healing through peer-to-peer support, our clinicians can help keep discussions on track and provide expert-level advice and opinions when required.
MEDICATION-ASSISTED TREATMENT
Medication-assisted treatment (MAT) combines the best elements of psychotherapeutic approaches with direct pharmaceutical intervention. Certain commonly prescribed medications are incredibly effective at helping people manage benzodiazepine withdrawal symptoms, including lingering symptoms of craving, fatigue, and anxiety.
DUAL-DIAGNOSIS TREATMENT PROGRAMS
Many people who come to our treatment program have co-occurring mental health disorders that can significantly impact their recovery. Common mental health concerns include:
Anxiety disorders

Panic disorders

Depression

Post-traumatic stress disorder

Attention-deficit/hyperactivity disorder

Bipolar disorder
For many people, benzo abuse is an attempt to manage the symptoms of these mental illnesses. Yet while substance abuse may provide some short-term relief, people are often left with a worsening mental health condition as well as an addiction.
A dual-diagnosis treatment program solves this problem by using an integrated approach to addiction treatment. Both disorders are treated simultaneously, allowing our clients to achieve holistic mental health on their path to recovery.
Dual-diagnosis programs can include specialized therapies and treatment protocols, medication management under the care of a psychiatrist, and all the same evidence-based addiction treatment options you need to recover.
FAMILY THERAPY
While many people believe their benzodiazepine addiction only harms them, the truth is that it affects all of the people who surround them. Family members are often greatly hurt by watching their loved ones suffer from addiction and may carry resentment about the actions they've taken under the influence.
A family therapy program works to set these wrongs right, bring families together, and build a pathway to trust in the future. It can also serve to create a strong and supportive network for the person suffering from addiction, which can enhance the effectiveness of their benzodiazepine addiction treatment.
LEVELS OF CARE FOR BENZO ADDICTION TREATMENT
Paramount Recovery Centers offers outpatient treatment services to people who are struggling to control their benzo use. An outpatient treatment program doesn't require you to live on-site at a treatment facility in order to get the care you need and can be a simple and effective method of overcoming addiction.
Several different levels of care exist for the treatment of benzodiazepine addictions, including:
PARTIAL HOSPITALIZATION PROGRAMS
A partial hospitalization program, or PHP, is the most intensive type of outpatient treatment available. Clients at a PHP attend treatment for several hours most days of the week. While at a treatment center, they participate in targeted treatment programs and evidence-based therapies and are under direct medical supervision from our treatment team.
At the end of the day, our clients return to their own homes or supportive recovery housing.
INTENSIVE OUTPATIENT PROGRAMS
A step down from PHP, our intensive outpatient program provides all the same treatments and therapies for people who don't need direct medical supervision. An intensive outpatient program meets several days a week, for several hours at a time, and is available in several different formats to fit your life.
This includes:
Daytime IOP:

Our standard intensive outpatient program

Evening IOP:

For those who have work, family, or school obligations during the day

Virtual IOP:

For people who want to receive quality addiction treatment from their own homes
All of these treatment methods can help you overcome your benzo addiction and achieve lasting recovery.
OUTPATIENT PROGRAMS
Outpatient programs are the least time-intensive option and are well-suited for people with milder substance use problems. At an outpatient program, clients attend a few hours of treatment just a few days a week.
Many of our clients will transition through our entire continuum of care by starting with a PHP, then stepping down to IOP, and then moving to an outpatient program. This smooth transition from higher to lower levels of care ensures that you have the tools and support needed to sustain a lifetime in recovery.
And, of course, recovery doesn't simply stop when you end treatment. To that end, we offer aftercare and alumni programs for clients who have graduated from addiction treatment programs to provide long-lasting support and accountability to all of our clients.
SUCCESS IS POSSIBLE IN A MASSACHUSETTS BENZO ADDICTION TREATMENT FACILITY 
Paramount Recovery Centers has high-level clinicians and therapists ready to help you. After a full assessment, you'll learn more about the individualized addiction treatment plan we provide to you. That will help you to see exactly what to expect if you receive therapy. You'll find our luxury addiction treatment center in MA offers a wide range of amenities to support your healing. It also offers exceptional resources, including innovative new programs. We encourage you to embrace your health and wellbeing by working with us today to overcome your benzo addiction.
CHOOSE TO INVEST IN YOUR HEALTH – CALL PARAMOUNT RECOVERY CENTERS TODAY
With a full benzo addiction treatment program, Massachusetts facilities at Paramount Recovery Centers are equipped to provide a wide range of services to meet your goal of addiction recovery. Our team is dedicated to working closely with you, providing innovative therapies, and supporting you through the ups and downs of withdrawal symptoms and sobriety. To learn more connect with our team online now.
Contact Paramount Recovery Centers Today