Benzo Addiction Treatment Programs in Massachusetts
For those using benzodiazepines (benzos) for the treatment of anxiety, seizures, or insomnia, the drug can be very helpful. Yet, it is also easy to misuse. When that happens, benzodiazepines can foster addiction and dependence, putting a person at risk for numerous health complications and the risk of overdose. If you have developed a dependency on benzodiazepines, we want you to know that you are not alone. Tapering off benzodiazepines and remaining in recovery without professional assistance is extremely difficult. There is no shame in needing help. 
Substance use disorder treatment programs in Massachusetts are one of the best ways to treat this condition. At Paramount Recovery Centers in Southborough, MA, we offer a range of supportive addiction recovery programs within our benzo addiction treatment center that can promote a healthier, happier future. Contact us by filling out our online form.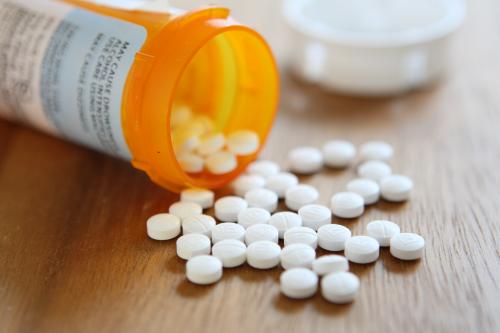 SIGNS YOU MAY NEED A BENZO ADDICTION TREATMENT PROGRAM IN MA
Don't stop taking benzodiazepines unless your doctor helps you to do so. You may want to ask about doing so if you're using them outside of what the prescription states you should. That is when addiction risks are at their highest. Some signs you may benefit from benzo addiction treatment include:
Running out of your medication before you can refill the prescription

Asking more than one doctor for medications 

Need to use more of the drug to see a result or feel good

Feeling cravings or thinking about using the drug often 

Struggling with responsibilities, relationships, and overall meeting goals 

Feeling pain, agitation, or other symptoms when you do not use the drug
In these situations, addiction and dependence may occur. Both can lead to health complications, including damage to organs, inflammation, cognitive health complications, and overdose. Bezo addiction treatment can prevent this in some people.
HOW A BENZO ADDICTION TREATMENT PROGRAM IN MA WORKS TO HELP YOU
When it comes to benzodiazepines, it is critical to work closely with your doctor or an addiction treatment specialist to minimize the risk of complications as you slowly stop using this medication. There are other medications available that can control the underlying symptoms of withdrawal you have while also meeting any health concerns you have, such as reducing the risk of seizures. 
During benzo addiction treatment in MA, you'll learn about benzos and why addiction forms. You'll also learn why this may have happened to you, including getting treatment for any underlying mental health conditions you may have that could be encouraging your misuse of the drug. Soon, you'll no longer be reliant on taking the drug to support your cravings. You'll feel more like yourself.
That's when addiction therapy in MA is going to help improve the outcome of your health challenges and support healing from the damage addiction occurs. Addiction therapies for benzodiazepine addiction can help to change negative thought processes while encouraging you to make better decisions. You'll learn about triggers and how to avoid them while also building skills to minimize the onset of relapse. Some of the therapies we use for this include:
Mindfulness stress reduction

Evidence-based therapy
SUCCESS IS POSSIBLE IN A MASSACHUSETTS BENZO ADDICTION TREATMENT FACILITY 
Paramount Recovery Centers has high-level clinicians and therapists ready to help you. After a full assessment, you'll learn more about the individualized addiction treatment plan we provide to you. That will help you to see exactly what to expect if you receive therapy. You'll find our luxury addiction treatment center in MA offers a wide range of amenities to support your healing. It also offers exceptional resources, including innovative new programs. We encourage you to embrace your health and wellbeing by working with us today to overcome your benzo addiction. 
CHOOSE TO INVEST IN YOUR HEALTH –
CALL PARAMOUNT RECOVERY CENTERS TODAY
With a full benzo addiction treatment center, our team at Paramount Recovery Centers can provide a wide range of services to meet your goal of addiction recovery. Our team is dedicated to working closely with you, providing innovative therapies, and supporting you through the ups and downs. To learn more connect with our team online now.

Contact Paramount Recovery Centers Today