Dual Diagnosis Treatment Program in Massachusetts
For many people with the disease of substance use disorder in Massachusetts, mental health conditions such as depression and anxiety can be lurking in the background. Sometimes, these mental health conditions lead a person towards using drugs or alcohol as a form of self-medication. Treating both conditions properly and at the same time offers the best route to recovery from addiction. Our substance use disorder treatment programs in Massachusetts can give you the tools and strategies necessary to start healing. We encourage you to reach out to Paramount Recovery Centers in Southborough, MA to learn more about our dual diagnosis treatment for people struggling with substance use disorder.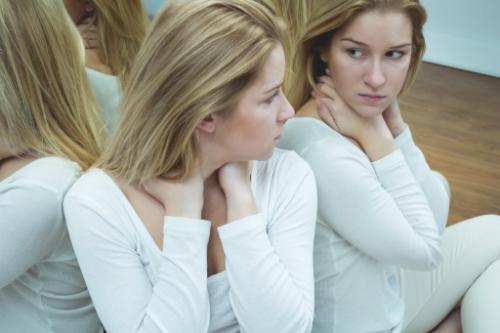 WHAT IS A DUAL DIAGNOSIS TREATMENT PROGRAM?
The goal of this addiction treatment program in MA is to help a person with both substance abuse and mental health conditions. A person who has both conditions is said to have a dual diagnosis. This type of addiction treatment aims to address both components of the disease of addiction effectively and in a safe environment.
Many people with substance use disorder also struggle with bipolar disorder, anxiety, depression, or other types of mental health disorders. In some cases, people start using drugs or alcohol to manage or self-medicate their symptoms of this condition. Other times, consistent use of drugs or alcohol can make mental health conditions more evident, especially if a person is predisposed to it due to genetic factors.
HOW DO YOU KNOW YOU NEED MENTAL HEALTH TREATMENT IN MA?
Many people don't realize they need help for both conditions. Some signs you may benefit from mental health treatment along with substance use disorder treatment include:
Using drugs as a way to reduce anxiety or fear.

Turning to alcohol or drugs as a way to handle emotions or deal with the pressures of life.

Feeling like you cannot "deal" with work, relationships, or other responsibilities without substances.

Using drugs to give you energy and a bit of pickup when you feel down.

Needing to use drugs or alcohol to stop images or memories.
WHAT HAPPENS IN A DUAL DIAGNOSIS TREATMENT PROGRAM IN MASSACHUSETTS?
A dual diagnosis treatment program aims to address both conditions through a series of therapies and treatment methods. The specific type of care a person receives is dependent on their symptoms and the severity of each condition. Some of the ways treatment can help include:
Providing medications to help balance mental health symptoms and chemical irregularities

Aiding in the use of medications to stop cravings or withdrawal symptoms when not using drugs or alcohol

Providing therapy to help work through past trauma and other causes of distress

Utilizing a range of evidence-based therapies to enable healing, such as cognitive-behavioral therapy

Embracing family therapy to help rebuild important relationships and create a support system
During a dual diagnosis treatment program, a person receives a full assessment. This allows for the creation of an individualized treatment plan to address a person's specific needs. From there, medications are used, as needed, to create stability. Ongoing therapy through individual and group sessions starts the healing process.
Substance abuse treatment in Massachusetts
At Paramount Recovery Centers in Southborough, MA we understand that every person's struggle with substance use disorder is different. Still, our remarkable addiction recovery community helps foster the dialogue, friendship, patience, and trust that individuals need in order to build their foundation for recovery from substance abuse. We believe that addiction recovery should be a beautiful and profound experience. Whether you are overcoming substance use disorder by itself – or alongside another mental health condition, our substance abuse therapy programs in Massachusetts promote recovery and healing. We customize our Massachusetts drug treatment programs to meet the needs of every person who walks through our door.
VISIT OUR SOUTHBOROUGH, MA DRUG and alcohol addiction treatment CENTER TODAY
When substance abuse in MA takes hold of your life, it's important to recognize that the problem isn't going to solve itself. Seeking professional substance use disorder treatment in MA for addiction to drugs and alcohol can be life-saving. At our Massachusetts substance use disorder treatment center, you can begin again with an exciting future ahead of you. Learn more about our admissions process today by calling 833.772.7287 or completing our online form.

Contact Paramount Recovery Centers Today