Dual-Diagnosis Treatment Centers in Massachusetts
Why do many patients seek dual-diagnosis treatment centers in Massachusetts instead of substance abuse treatment alone? According to the Substance Use Disorder and Mental Health Services Administration, of the 22 million people in the United States with a substance use disorder, 9.2 million of them have a co-occurring mental health disorder.
Many times, these mental health conditions lead a person towards using drugs or alcohol as a form of self-medication. Treating both conditions properly and at the same time offers the best route to recovery from addiction.
When searching for dual-diagnosis treatment centers in Massachusetts, you can turn to us at Paramount Recovery Centers.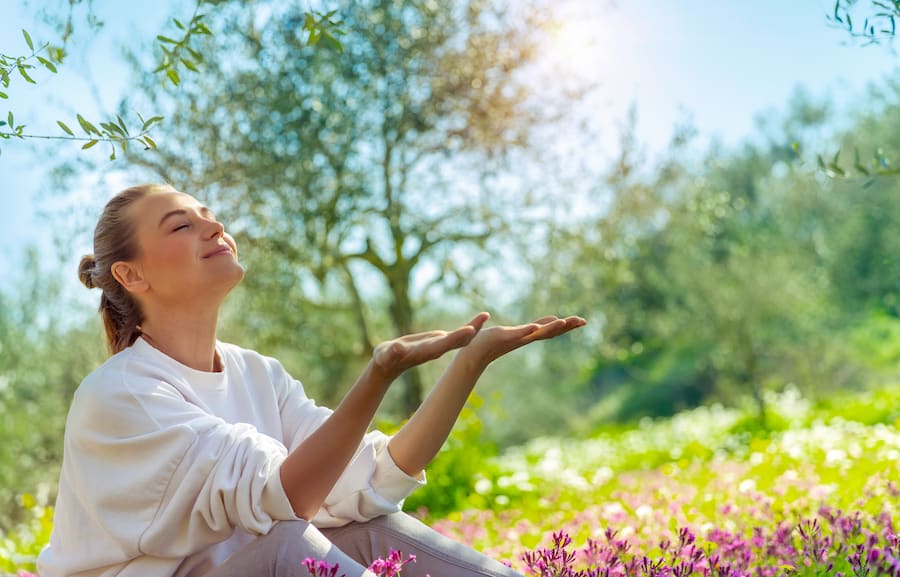 Understanding Co-Occurring Conditions
A dual diagnosis occurs when you have two or more mental health disorders at the same time. Dual diagnosis is very common among people who have a substance use disorder. For those who have an addiction and a mental health disorder, treating both at the same time is important because each affects the other.
Some of the most common mental health conditions that co-occur with addiction are:
Depression
Anxiety
PTSD
Mood disorders
Personality disorders
Bipolar disorder
ADHD
The symptoms of a mental health condition can lead someone to try to self-medicate with alcohol or drugs. This self-medication, in turn, worsens mental health symptoms because of how substances affect the brain.
Substance abuse can also lead to the development of mental health disorders. Addiction can make changes in the areas of the brain that are linked to mood disorders, potentially leading to the development or worsening of a mental health disorder.
Many factors that lead to mental health disorders can also lead to substance abuse. Stress is one of them. Exposure to stressors can trigger mental health conditions as well as substance use disorders, especially if the exposure occurs early in life. Trauma and negative childhood experiences have an impact on brain development and can lead to addiction and other mental health issues.
Genetic factors also influence your risk of developing these conditions. If you have close relatives with substance use and mental health disorders, you have a higher chance of developing them yourself.
What Is Dual-Diagnosis Treatment in Massachusetts?
At Paramount Recovery Centers, we offer dual-diagnosis treatment programs. These programs can help a person with both substance abuse and mental health conditions. This type of addiction treatment aims to address both components of the disease of addiction effectively and in a safe environment.
Our co-occurring disorders treatment program in Massachusetts offers personalized treatment plans to help you understand the conditions you have and how they can influence one another.
The first thing we will do when you come to our facility is complete a physical and mental health evaluation. This evaluation will tell us more about your addiction and help us determine whether you have co-occurring disorders that also need treatment.
Treating one condition on its own is not effective. That's why we will create a program designed to address the root cause of your addiction and mental illness. To do this, we turn to a variety of therapy options, including:
Cognitive-behavioral therapy
Community reinforcement and family training
Family therapy
Group therapy
Holistic therapy
Motivational enhancement therapy
Motivational interviewing
Relapse prevention therapy
Cognitive-behavioral therapy is one of the most important tools in substance abuse treatment, as well as the treatment of other mental health disorders. It can help you identify unhelpful and negative thought patterns that affect your moods and actions. Once you have learned to identify these thought patterns, you can start making changes to the way you think.
Community reinforcement and family training during dual-diagnosis treatment in Massachusetts make it possible for your family and other loved ones to learn more about addiction and how to help you.
Group therapy is another important component of the treatment of co-occurring disorders. It is very common for people facing mental health disorders to feel isolated. Loneliness can make the problem worse, leading to further substance abuse. Participating in group therapy sessions can help you understand that you are not alone and that many people face similar challenges.
At our co-occurring disorders treatment program in Massachusetts, we treat the whole person and not just the symptoms of mental illness or addiction. Using holistic therapies, we can help you regain confidence in yourself and find positive ways of coping with stress and other challenges.
Motivational interviewing and motivational enhancement therapy can make it easier for you to find the right motives for continuing treatment. A lack of motivation can quickly lead to a relapse, so strengthening it is crucial. That is what these therapies can offer.
To prevent relapses, we offer addiction education as well as therapy sessions that can help you find ways of coping with stress that do not involve substance use. Relapse prevention can also help you learn what you need to do if you experience cravings or the urge to use.
At our centers, we offer a partial hospitalization program for those who are just starting addiction recovery. We also provide intensive outpatient programs that allow you to go home each night. For those who have stabilized, we offer standard outpatient treatment services.
Once you complete treatment, you can turn to our alumni and aftercare programs. These programs give you access to continued care, including individual therapy sessions, as needed, along with group therapy.
Is Dual-Diagnosis Treatment in Massachusetts Right For You?
Some signs you may benefit from mental health treatment along with substance use disorder treatment at dual-diagnosis treatment centers in Massachusetts include:
You use drugs or alcohol as a way to reduce anxiety or fear
You turn to alcohol or drugs as a way to handle emotions or deal with the pressures of life
You feel like you cannot cope with work, relationships, or other responsibilities without substances
You use drugs or alcohol to give you energy
You need to use drugs or alcohol to stop images or memories
There are many different signs of mental illness, such as mood changes, confused thinking, and erratic behavior. If you suspect you have a co-occurring condition, come to Paramount Recovery Centers for an evaluation. We can plan the recovery program for your needs while providing medication management services and a secure and safe environment in which you can immerse yourself in the process of healing.
Turn to Paramount Recovery Centers for Help
If you have a substance use disorder as well as a mental health condition, turning to dual-diagnosis treatment centers in Massachusetts is important. At Paramount Recovery Centers, we offer access to the most effective therapies, including cognitive-behavioral therapy and motivational interviewing. By treating co-occurring disorders together, we can help you get your life back on track.
To begin your recovery and get the help you need, contact Paramount Recovery Centers today.
Contact Paramount Recovery Centers Today