PARAMOUNT RECOVERY CENTERS

About Paramount Recovery Centers Drug Rehab in MA
Paramount Recovery Centers is a leading drug and alcohol substance abuse rehabilitation center in Massachusetts that combines environmental enrichment with respectful, compassionate care. Our addiction centers in Massachusetts offer individualized treatment plans with patient-centered treatment that focuses on the underlying causes of your addiction. At Paramount Recovery Centers, we believe in treating the whole person—mind, body, and spirit. We understand that addiction requires far more than just quitting drugs or alcohol; it requires a complete transformation of the person's life.
We provide an atmosphere conducive to recovery, with compassionate and professional staff dedicated to helping you get better. Our treatment specialists will begin the intake process with a physical and mental health evaluation to curate a highly individualized treatment plan catered to your unique needs and recovery goals. Our Massachusetts rehab centers strive to provide a safe, supportive, and trusting environment where clients can begin the road to recovery. Our experts are here to help you build a strong foundation for recovery that will last long after treatment has ended. We understand that it can be frightening to begin rehab, so we are always here to listen to your concerns about treatment.
———-TOP MASSACHUSETTS DRUG AND ALCOHOL REHAB TREATMENT CENTERS———-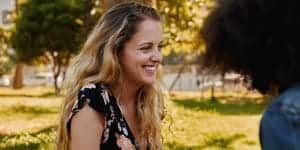 Partial Hospitalization Program
Our partial hospitalization program (PHP) is a highly structured program in which clients come to our addiction centers in Massachusetts during daytime hours to receive comprehensive addiction treatment services. This is an appropriate option for those that require careful medical monitoring but cannot participate in inpatient services. Our partial hospitalization program in MA provides the groundwork needed for long-term recovery and wellness.
While participating in PHP at our Massachusetts rehab facilities, clients have access to various services, including individual therapy, psychoeducational groups, behavioral therapy such as cognitive-behavioral therapy, motivational interviewing, holistic therapies, and more. Clients also benefit from therapeutic activities and outings that promote learning and self-exploration.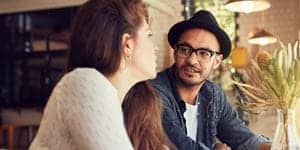 Intensive Outpatient Treatment
The intensive outpatient program (IOP) at our drug rehab in Mass is a great option for those that require more structure than a standard outpatient program can provide but less rigor than a partial hospitalization program. This substance use treatment program is generally recommended for those who have already gone through inpatient treatment or partial hospitalization and need a transitional program to supplement their recovery.
Our Massachusetts IOP has grown in popularity due to its convenience and affordability. While participating in this level of care, clients receive the same level of treatment services as our partial hospitalization program but on a less frequent and intense schedule. This allows them to balance their recovery with work, school, or familial commitments, making it easy to transition back into day-to-day life without compromising their recovery.
12-Step Informed Programs 
The 12-step-informed programs at our addiction centers in Southborough, MA, offer a spiritually based approach to recovery that is widely recognized and has helped countless individuals in their journey toward sobriety. The 12-step program at our recovery center follows the traditional 12 steps and focuses on developing a deeper understanding of one's addiction, building self-awareness, and learning to accept responsibility for their own actions.
While participating in our 12-step program, clients attend regular 12-step meetings and learn how to apply the principles of recovery to their daily life. Clients also have access to individual and group counseling sessions, support groups, educational classes, and other holistic therapies. In addition, they benefit from working with sponsors and engaging in fellowship with others on their own recovery journey. This program provides the foundation for a lifetime of sobriety and can be used in conjunction with other treatment modalities.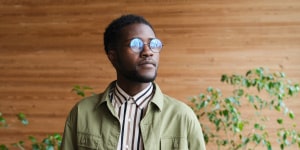 Alumni and Aftercare Programs
Once clients have completed our addiction treatment programs in Massachusetts, they are encouraged to participate in our continuing care and alumni programs. These programs are designed to provide ongoing support and resources for those transitioning back into everyday life.
Continuing care provides clients with continued access to tools and resources necessary to maintain sobriety and live a healthy lifestyle. It typically consists of relapse prevention planning, case management, individual therapy, group counseling, and more. Aftercare programs offer similar services but focus on providing support for those that have recently completed alcohol or drug rehab programs.
At our Southborough, MA drug and alcohol addiction treatment center, we provide additional resources, such as human services, alumni meetings, and events to help clients maintain sobriety and work through addiction issues while staying connected with the recovery community.
Outpatient Treatment Programs
For those who have completed a more intensive program like PHP, IOP, or a Massachusetts inpatient program, the next step can be a standard outpatient program. Outpatient programs at our rehabs in Massachusetts are designed to meet the needs of individuals who require more flexible treatment schedules.
These programs work best for those with a supportive and stable home environment where they do not have access to drugs or alcohol. A strong commitment to maintaining sobriety is important and requires an understanding of what has led to the substance use disorder in the first place. We also encourage clients to partake in detoxification in our partner detox centers if necessary.
Our outpatient programs combine individual counseling, group therapy, and support groups in an effort to help people achieve a successful recovery. As they progress through the program, clients are able to gradually transition back into everyday life while continuing to receive the level of care necessary for lasting sobriety.
If you're unsure which program is right for you, that's okay. When you reach out to our Massachusetts rehab center, an admissions counselor will conduct a full assessment and tell you what we recommend.
Women's and Men's Rehab Services
Our Massachusetts rehabs provide gender-specific treatment tailored to meet the unique needs of men and women. Our gender-based rehab facility provides clients with a safe space to undergo addiction and mental health services to learn about the underlying issues driving their addiction in an environment that is respectful of their individual experiences.
The gender-specific drug and alcohol rehab programs at our recovery center in Massachusetts can make it easier for you to delve into the underlying cause of your addiction. We understand that men and women have different needs when it comes to addiction treatment, so we strive to provide a tailored approach that meets those needs in a supportive environment.
Men's and women's programs offer the same evidence-based practices, such as individual and group therapy. However, they are tailored to address topics specific to each gender while allowing clients to feel comfortable discussing their issues without worrying about being judged or misunderstood. For example, our prescription drug rehab programs for women concentrate on helping women fight prescription drug addiction with a focus on emotional healing, stress management, and relapse prevention to help equip patients with the necessary skills to maintain sobriety in their daily lives.
Medication-Assisted Treatment
Medication-assisted treatment (MAT) is a term used to describe the use of medication combined with behavioral therapy and other supportive services to treat substance use disorders. This type of treatment is most commonly used at our rehab center to treat alcohol use disorder or opioid addiction and involves the use of medications such as Suboxone and Vivitrol.
The MAT programs at our treatment facility provide comprehensive care and support for clients struggling with addiction. These programs are designed to reduce cravings, improve focus and concentration, minimize withdrawal symptoms, and provide structure for addiction recovery. This can be particularly effective for clients who have tried traditional treatment options and have not been successful in the recovery process.
At our rehab centers in Massachusetts, medications are prescribed by a licensed medical professional/treatment provider and monitored closely to ensure safety and effectiveness. Clients also receive regular counseling sessions to help them understand their addiction, develop healthy coping skills, and build connections with the recovery community.
Dual-Diagnosis Treatment
Determining the best rehab in Massachusetts for yourself or a loved one can be overwhelming, especially when considering insurance accepted, levels of care to consider, and other mental health disorders that must be addressed.
At Paramount, we understand that substance use disorders can be complicated by other mental health conditions such as anxiety, depression, and trauma. That's why our rehab centers in Massachusetts offer dual-diagnosis treatment to address the co-occurring disorders that may prevent clients from achieving lasting sobriety. Our dual-diagnosis programs provide comprehensive care that helps clients address both their substance abuse and any underlying mental health issues. We believe that treating both the mental health condition and addiction simultaneously is essential to helping clients achieve long-term recovery.
These programs typically involve counseling and medication management to help clients gain an understanding of the relationship between their mental health and addiction. For example, if a client is struggling with anxiety and depression, we provide counseling sessions to address the underlying causes of their anxiety while also providing medications and other therapies to help them manage their drug or alcohol addiction.
Our dual-diagnosis programs also focus on helping clients build healthier coping skills, create healthy relationships, and develop a more positive outlook on life. For more information on the dual diagnosis program offered at our treatment centers, click the button below.
TOP RATED NEW ENGLAND RECOVERY CENTER
MOST INSURANCE PLANS ACCEPTED
Get Help: Drug and Alcohol Rehab Massachusetts
At Paramount Recovery Centers, we strive to provide the highest quality of care and treatment for clients struggling with addiction and associated mental health conditions. The evidence-based programs at our drug rehab centers are designed to help individuals achieve long-term sobriety, build healthier relationships, and lead more fulfilling lives.
Our rehab centers accept most major health insurance providers and some private insurance. We also offer payment plans for those without insurance. If you have health insurance, your policy may cover the costs associated with addiction treatment. If you don't have health insurance, we are here to help you learn what options may be available to you or a loved one.
Take the first step today and contact our treatment center at (978) 878-3677. The compassionate team at our New England recovery center is ready to provide the support, care, and guidance you need for a successful recovery journey.
At Paramount your recovery is always our priority!
Frequently Asked Questions
We have answers to your questions.
How do I know if I or my loved one needs drug rehab?
Recognizing the need for drug rehab can be challenging, but certain signs and behaviors may indicate a substance abuse problem. These include a loss of control over drug use, neglecting responsibilities or relationships due to drug use, experiencing withdrawal symptoms, unsuccessful attempts to quit, and continued drug use despite negative consequences. If you or your loved one's drug use is causing distress or interfering with daily life, seeking a medical evaluation at our treatment center can be beneficial. For help, call (978) 878-3677.
How do I know if I or my loved one needs alcohol rehab?
Signs that indicate the need for alcohol rehab may include:
Experiencing cravings or withdrawal when attempting to quit or cut back on drinking.
Struggling to control alcohol consumption despite negative consequences.
Prioritizing alcohol use over responsibilities, relationships, or activities.
Developing a tolerance, requiring increased amounts of alcohol to achieve the desired effects.
Experiencing physical or mental health issues related to alcohol use.
 If you or someone you know exhibits these signs, seeking professional help from an alcohol rehab facility in Massachusetts may be necessary. To seek help from our addiction treatment center, call (978) 878-3677.
Do your rehab centers in Massachusetts treat alcohol and drug addiction?
Yes, our addiction treatment center in Massachusetts treats all types of addiction, including drug and alcohol abuse. Whether you are struggling with addiction to cocaine, methamphetamine, opioids, alcohol, marijuana, prescription drugs, or any other substance, you can access evidence-based treatment at our Massachusetts addiction treatment center. Our rehab facilities in Massachusetts also offer specialized programs tailored to your unique needs and recovery goals.
What types of drug and alcohol rehab programs are available at your treatment facility in Massachusetts?
Our addiction treatment center offers various substance abuse treatment programs and fosters connections with providers outside of our offered levels of care to provide outpatient and inpatient treatment. Types of drug and alcohol rehab programs offered include:
Detoxification programs: These programs focus on the initial phase of overcoming drug addiction by helping individuals safely manage withdrawal symptoms.
Inpatient or residential treatment: These

residential

programs offer a structured environment where individuals live onsite and receive 24/7 care and support.
Outpatient rehab: These programs allow individuals to attend treatment sessions while living at home, offering flexibility for work, school, or family commitments.
Intensive outpatient programs (IOP): Similar to outpatient rehab, IOPs involve more intensive treatment with frequent therapy sessions and support.
Dual diagnosis programs: These programs address co-occurring mental illness alongside substance abuse, providing integrated treatment.
Drug abuse programs vary in terms of treatment settings, duration, and approaches. In addition, each treatment program has its own intensity and structure,​​ the most intensive being residential treatment (inpatient programs) and the least being outpatient treatment.
How long does treatment typically last?
The duration of drug or alcohol treatment can vary based on individual needs, the severity of addiction, and treatment progress. Short-term programs (acute treatment) may last 30 days or less, while medium-term programs typically range from 30 to 90 days, and long-term programs can extend beyond 90 days, providing extended support and comprehensive treatment.
The length of a rehab program often depends on factors such as substance of abuse, co-occurring disorders, individual progress, and the treatment center's recommendations. At our rehab in Massachusetts, our addiction specialists will work with you to determine the right medical care for your unique needs and recovery goals.
Will my insurance cover the cost of drug rehab?
Many health insurance providers offer coverage for substance abuse treatment, including drug rehab programs. The extent of coverage may vary depending on your insurance provider, policy, and the specific treatment program. When you call Paramount Recovery Center, our specialists will review your insurance policy and work directly with your insurance provider to understand the coverage details, including any limitations, copayments, or deductibles associated with our substance abuse services. We also offer payment plans and scholarships depending on eligibility criteria. Whether you have insurance or not, we aim to help everyone who contacts us get the drug addiction treatment they need and deserve—call (978) 878-3677 to get help from our drug and alcohol rehab facilities.
Does your rehab center offer aftercare services?
At Paramount Recovery Center, we believe in continuing care for our patients following discharge. We offer comprehensive, individualized follow-up plans/aftercare planning tailored to meet each patient's needs and goals. Aftercare services may include support services, individual therapy sessions, group support, case management support, relapse prevention education, and more.
What are the treatments offered at your rehab centers in Massachusetts?
At Paramount Recovery Centers, we provide a variety of evidence-based therapies to address our client's individual needs and help them achieve lasting recovery. Treatment options offered at our addiction treatment center in Massachusetts include individual counseling, group therapy, medication management, family therapy/family services, relapse prevention, cognitive behavior therapy (CBT), dialectical behavior therapy (DBT), art therapy, experiential therapy, massage therapy, and more. Group therapies are often geared toward a specific topic, such as early recovery, life skills training, relapse prevention, trauma-informed, anger management, and more.