Cocaine Addiction Treatment Programs in Massachusetts
Cocaine is a highly addictive and dangerous drug, one that can create numerous health risks for people with certain genetic predispositions and environments. Cocaine addiction and dependence can cause a person to struggle with numerous problems, including relationship concerns, mental health disorders, and even a shortened lifespan. Substance use disorder treatment programs in MA designed specifically to address cocaine addiction can help. At Paramount Recovery Centers in Southborough, MA, we offer a full cocaine addiction treatment center providing exceptional access to innovative therapies and strategies.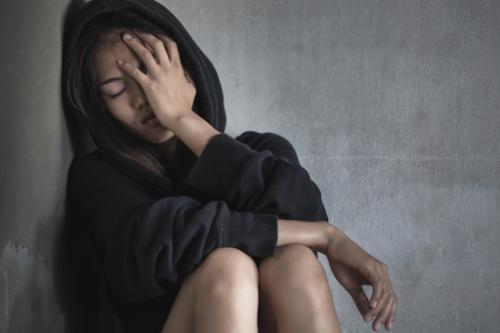 SIGNS COCAINE ADDICTION TREATMENT IN MA IS LIKELY NECESSARY
There is no safe level of cocaine use. It can lead to an overdose at any time. In today's age, it can even be cut with fentanyl. Other times, consistent or high amounts of use can lead to addiction and dependence, putting a person's life at risk. There are some signs that a cocaine addiction treatment center in MA may be a critical investment right now:
Needing to use more cocaine to get the same high

Feeling intense cravings or thinking about cocaine use frequently

Struggling with relationships or maintaining responsibilities 

Feeling of anxiety, hallucinations, or paranoia when not using

Periods of missing time or blackouts 

Health complication development from cocaine use
Cocaine dependence occurs when a person compulsively engages in cocaine use, often unable to stop even though they understand that continuing is risky to them. Cocaine dependence leads to intense muscle and bone pain, hallucinations, high levels of agitation, and an inability to sleep when not using the drug. 
WHAT TO EXPECT FROM A COCAINE ADDICTION TREATMENT PROGRAM
A cocaine addiction treatment program like this aims to help break cocaine substance use disorder and dependency. This is done through two components – breaking the physical demands of the drug and therapy to overcome the negative behavior that leads to cocaine addiction. To get started, a person may use a medication to help ease the withdrawal symptoms and craving they have. These medications work to fool the brain into thinking a person is still using the drug. That allows them to slowly stop using without feeling the intensity of addiction withdrawal. 
The second component is therapy. Cocaine abuse and dependence destroy families, lead to health problems, and create difficulty with life skills. Substance use disorder therapy for cocaine helps to rebuild that through a series of treatments. Over several sessions, a person learns how to become self-reliant, self-aware of their thoughts and feelings, and capable of reacting in a positive manner even to high levels of stress.
At Paramount Recovery Centers in Southborough, MA, we offer a range of therapy programs as a part of our cocaine use disorder treatment program in MA that may help you regain skills and abilities. Some of those include:
Mindfulness stress reduction

Individual therapy programs
Through a combined focus on all of these areas, it's possible to emerge from treatment without feeling as though addiction to cocaine defines who you are or what you have to offer. 
EMBRACE SUCCESS WITH OUR COCAINE ADDICTION TREATMENT PROGRAM IN MASSACHUSETTS
Whether you have a loved one using cocaine or you are struggling to stop using cocaine yourself, our team can help you overcome these challenges. We offer a secluded, serene area for you to spend time working solely on yourself and your needs. Here, you'll enjoy our luxury addiction treatment amenities in MA and resources while working closely with master-level clinicians. We'll also provide you with some of today's most innovative programs to support your recovery. Building addiction recovery starts with making a call to our team.
RECOVERY STARTS AT PARAMOUNT 
As a comprehensive cocaine substance use disorder treatment center in MA, Paramount Recovery Centers offers the tools and resources you need to start on the path towards addiction recovery. Every situation is a challenge, but with the right support and surroundings, you can comprehensively change the outcome of any program. To get started, connect with us now online to learn more.

Contact Paramount Recovery Centers Today