Cocaine Addiction Treatment Programs in Massachusetts
The National Institute on Drug Abuse states that among people 12 and older in the United States, about 1.3 million have a cocaine addiction. At Paramount Recovery Centers, we offer a cocaine addiction treatment program in Massachusetts to help you regain your sobriety. 
Cocaine is a highly addictive and dangerous drug, one that can create numerous health risks. Cocaine addiction and dependence can cause a person to struggle with numerous problems, including relationship concerns, mental health disorders, and even a shortened lifespan.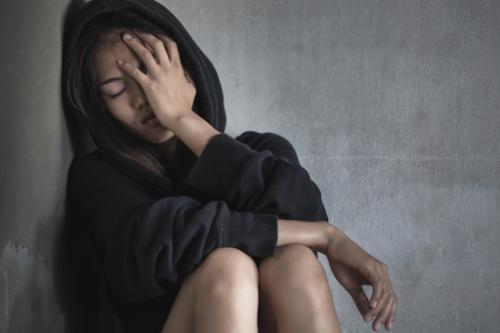 Understanding Cocaine Addiction
Cocaine is a powerful and highly addictive drug made from the coca plant found in South America. Cocaine is a Schedule II drug because of how addictive and dangerous it is.
Most people think of cocaine as a white powder to snort, but those with substance use disorders may also smoke and inject the crystallized version known as crack cocaine.
Cocaine quickly spreads through the bloodstream when you snort it, smoke it, or inject it. It causes a buildup of the neurochemical dopamine in the brain. Dopamine keeps the nerve cells in the brain working correctly and at the right activity level, but cocaine unbalances those levels.
Cocaine can begin making changes to the way your brain works. The increase in dopamine signals your brain to stop producing the normal level of dopamine receptors. This can result in further changes in brain chemistry, leading to compulsive behavior, loss of motivation, and loss of pleasure.
According to the National Institute on Drug Abuse, some of the signs of cocaine addiction include:
Lying about drug use

Euphoria

Anxiety

Paranoia

Increased energy

Depression

Risky behavior

Restlessness

High blood pressure

Increased heart rate

Frequent nose bleeds

Increased libido

Hallucinations

Chronic runny nose

Damage to the nasal passage

Dilated pupils

Problems swallowing

Loss of sense of smell

Hoarseness
There is no safe level of cocaine use. It can lead to an overdose at any time. Your brain can build dependence on the drug quickly, which means you will need to use more cocaine to get the same high. Increasing your dose can easily cause an overdose.
Someone suffering from a cocaine overdose might have the following symptoms:
Increased heart rate

Increased blood pressure

Anxiety

Delirium

Paranoia

Increased body temperature

Nausea

Vomiting

Chest pain

Uncontrolled shaking

Panic

Cardiac arrest
A cocaine overdose can be fatal. If you or a loved one shows signs of an overdose, calling for help is vital.
For people struggling with cocaine abuse, there is help available. At Paramount Recovery Centers, we offer a leading cocaine addiction treatment program in Massachusetts to help you overcome withdrawal symptoms and begin your recovery process.
Cocaine Addiction Rehab Programs
For the treatment of cocaine abuse and addiction, there are a few different types of programs available at Paramount Recovery Centers. We can help you find the right one for your particular needs.
Partial Hospitalization Program
For those just starting their recovery journey or those who cannot or do not want to enter inpatient treatment, we offer a partial hospitalization program (PHP) at our cocaine rehab center.
A PHP offers the intensity of an inpatient treatment program but allows you to return home each night. This can be crucial for people who have children, jobs, and other responsibilities.
It also offers medication management services to ensure that you have access to medications that can curb cravings and keep you from feeling the worst withdrawal symptoms.
At our cocaine addiction treatment center, our PHP also offers:
Family counseling

Group therapy

Dual-diagnosis treatment

Behavioral therapy

Holistic therapy

Relapse prevention therapy
If you have another mental health disorder along with addiction, it is crucial to get treatment for both at the same time. At our center, we offer dual-diagnosis treatment options to help you tackle all of the challenges you face.
Sometimes, people develop addictions when they try to curb the symptoms of mental health concerns by using substances. By treating both disorders at the same time, you get the best chance at achieving long-term sobriety.
A partial hospitalization program with an addiction treatment option is best suited for people who have a stable home environment and who have lots of support from loved ones. If you live in an environment where you have access to cocaine, you may need added support.
Intensive Outpatient Treatment Program
For people who are stable but who still need the structure of a treatment program, we offer an intensive outpatient cocaine addiction treatment program in Massachusetts. It is similar to our PHP, but it does not offer constant medical monitoring.
We turn to behavioral therapies like cognitive-behavioral therapy and motivational interviewing while also offering holistic therapy options to help you as a whole person and not just a collection of symptoms.
Our cocaine addiction treatment center also offers group therapy and family counseling to help those close to you understand your experience. Addiction can harm relationships, but family counseling can help you mend them.
Outpatient Treatment Program
Our standard outpatient treatment is a cocaine abuse treatment program that works well as a transition between more intensive treatment and an aftercare option. Outpatient care offers therapy sessions and a supportive environment in which to continue cocaine addiction treatment.
We offer motivational interviewing therapy sessions to help you find the motivation you need to stay sober. We also turn to cognitive-behavioral therapy to help you recognize and change the negative thought patterns you may have.
Aftercare and Alumni Programs
Once you complete treatment programs for cocaine abuse, you can choose to participate in our aftercare and alumni programs. These programs can help you maintain contact with your recovery community, giving you access to continued addiction education, therapy sessions, and more.
At our addiction treatment center, we can also introduce you to 12-step programs so that you always have the support you need. We can help you maintain sobriety by providing relapse prevention services that can help you recognize what your triggers are and what to do about them.
Get Treatment at Paramount Recovery Centers
Whether you have a loved one using cocaine or you are struggling to stop using cocaine yourself, our team can help you overcome these challenges at our cocaine addiction treatment program in Massachusetts.
Our team of experts is here to offer the kind of long-term cocaine addiction treatment you need. With a range of professional cocaine addiction treatment options, including behavioral therapies, medication management, and more, you can receive the quality help you need to break free from cocaine use.
If you're looking for a cocaine addiction treatment program, Massachusetts options at Paramount Recovery Centers can help. Call today to begin your recovery journey.
Contact Paramount Recovery Centers Today