Fentanyl Kills: Unseen Dangers of this Drug
Fentanyl can kill before you realize you're addicted. Paramount Recovery Centers offers addiction treatment in MA in the form of men's rehab programs and women's rehab programs for you or a loved one. Yes, Fentanyl is as dangerous as everyone says it is and more so. Seek help while there is still time through our Partial Hospitalization Program and Intensive Outpatient Program. Substance abuse treatment in Massachusetts is difficult but not as difficult as the alternative.
Fentanyl: A Killer in Our Midst
Fentanyl is an opioid used to treat chronic pain. It can be up to 100 times stronger than morphine. Fentanyl in its patch form is the drug of choice for many cancer patients. Others who suffer from breakthrough pain due to various reasons also reap benefits from fentanyl.
Fentanyl is so successful in alleviating pain that it has become the go-to for people who just cannot live with chronic pain anymore. It also continues to catch the attention of many who seek the high fentanyl elicits without considering or caring about the addictive properties. In early 2022, the Centers for Disease Control (CDC) put the deaths from legally and illegally manufactured fentanyl overdoses at more than 150 people every day.
Partial Hospitalization Program in Massachusetts
In your search for drug rehab in MA, consider being included in our Partial Hospitalization Program (PHP). This program is often used in conjunction with the Intensive Outpatient Program. The combination of the two programs reinforces many of the steps to becoming sober and helps to fortify your strengths while helping to get past obstacles.
Addiction treatment in MA that includes our Partial Hospitalization Program can benefit a person who suffers from fentanyl addiction and related issues. Addiction of any kind brings with it negative mindsets and other dangerous behavior that contributes to the addiction. Our PHP, as with other PHPs, tends to be strict in nature whether for drug rehab in MA or alcohol rehab in MA.
Intensive Outpatient Program in Massachusetts
Our Intensive Outpatient Program (IOP) is often a step-down form of treatment in our men's treatment programs and women's treatment programs.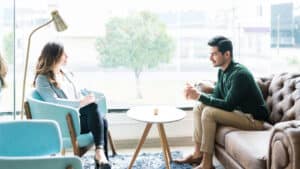 This usually comes after being treated in a PHP when help is still necessary but not as stringent. It offers those in addiction treatment in MA the chance to be more independent while still undergoing substance abuse treatment and still under the care of physicians. IOPs are helpful in addiction treatment of fentanyl addiction and other behaviors that often work with the addiction to the detriment of the patient.
Some of the therapies used in IOPs that have proven to be successful in treating fentanyl addiction include one-on-one counseling, family counseling, and group therapy. Re-initiation into a work routine and family life is a powerful tool in the treatment of addiction.
Contact us today at Paramount Recovery Centers to find out how you or a loved one can find help in our Partial Hospitalization Program and Intensive Outpatient Program. We are here to help you get your life back.